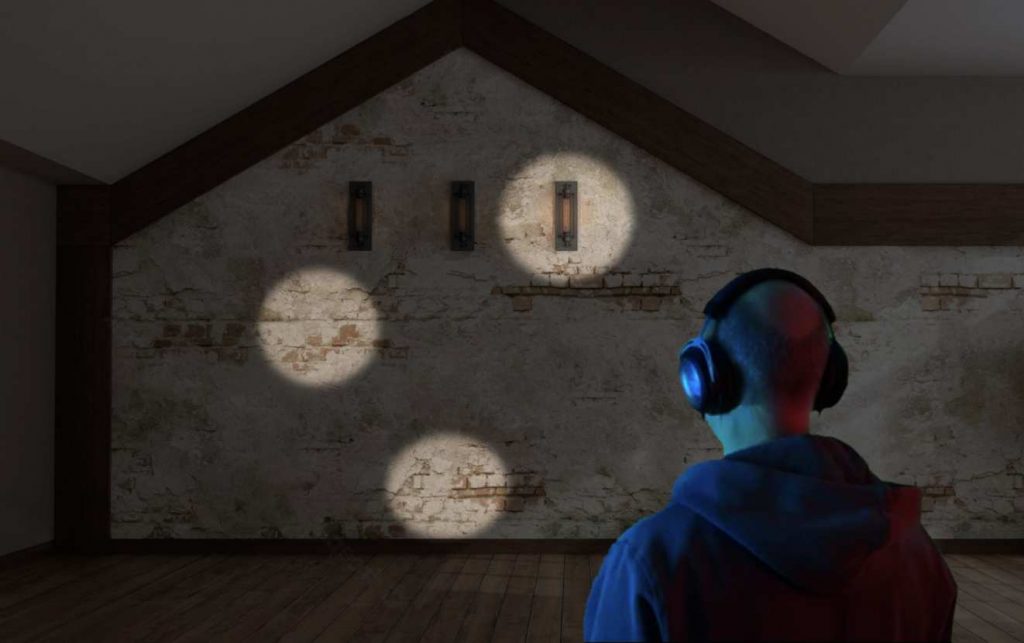 De l'autre côté
Participatory Sound Installation
What can you imagine is on the other side of a wall? It is from this almost childlike question that the installation De l'autre côté (On The Other Side) was born.
Small lanterns equipped with headphones light up part of a wall. Depending on the illuminated area, a poetic text and a music track will come to life inside the headphones while imagining what could be behind this wall section.
Through this unique listening situation, De l'autre côté invites you to dream and to be curious, but it also explores the darker symbolism of walls, whether they refer to state borders, isolation, separation or our inner limitations.